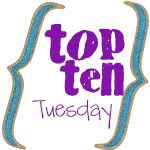 So I've been making cakes for almost 10 years now, but don't really feel like I've made any real progress. I have learned some new tricks & techniques, but I just don't feel like I'm there...know what I mean?
I know I just need to take some classes, but I'm hoping to gain some new wisdom through all you fabulous cakers out there!
1) What do you do to get your icing so smooth? (without using fondant)
2) When covering a cake with fondant, how do you keep the bottom from ruffling? (how do you make it stick to the cake?...may be a better way of asking it)
3) Do you flavor your fondant?
4) Any tricks on getting your cake level?
5) The
Cake Boss
talks a lot about using modeling chocolate. Have you? Where do you get it?
6) I love the quilted look on fondant. Tips on how to do that?
7) The basketweave covers a multitude of sins. What is your one go-to trick?
8) What is the one tool you can't do without?
9) What's the best way to make writing look better than it is?
10) What are some of your favorite sites to get ideas?
Go to
Oh Amanda
for more Top Ten Tuesday.